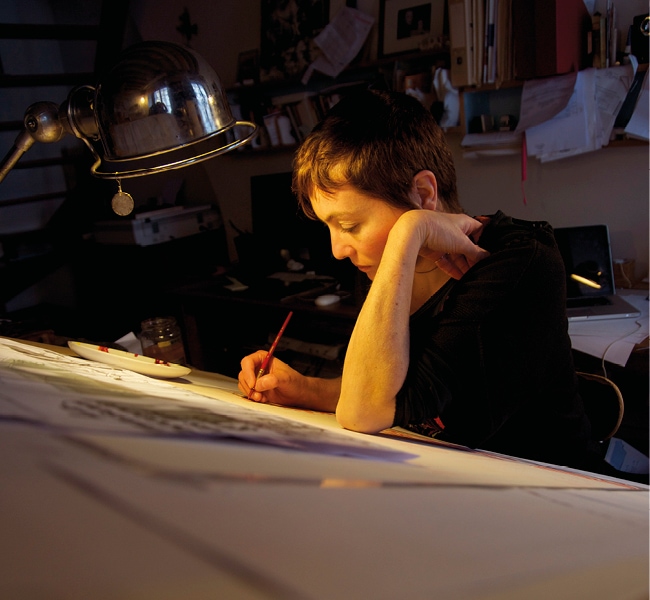 ARCHIVES
Workshop Rébecca Dautremer 2023
an exhibition by Rébecca Dautremer
Let's meet in October 2023 for a new workshop by the illustrator Rébecca Dautremer. Three days of stimulating workshop, focusing on the creative process and technical issues of illustration.
Under the guidance of Rébecca Dautremer, participants will be in contact with various working methodology and will produce an illustration by putting into practice what they have learned.
Two sessions: 18, 19, 20 October or 21, 22, 23 October 2023
Each session is limited to 24 persons.