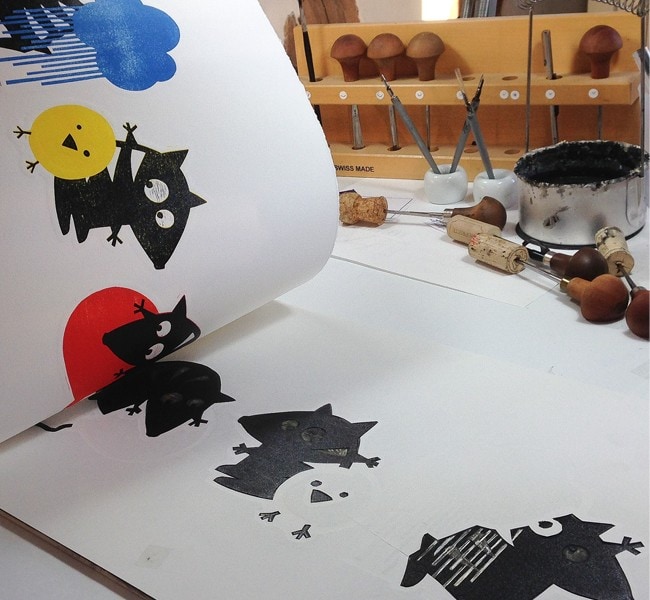 thematic:
engraving
games
houses
tales
volumes
Of all the colors !
an exhibition by Raphaële Enjary & Olivier Philipponneau
Long live the magic of colors with the very graphic universe of the series Zebulon (MeMo editions). Created by Alice Brière-Haquet, Raphaële Enjary and Olivier Philipponneau, this funny little character makes you live adventures in red, yellow and blue! The exhibition presents the power of primary colors but also
the technique of woodcut through numerous educational materials including a large unpublished artist memori game.
Petite expo
10 illustrations encadrées et parcours en livret
price excl.VAT / week:220 €(insurance included)
Grande expo
25 illustrations originales encadrées
parcours pédagogique encadré
livre(s) associé(s)
livret(s)-jeu(x) et jeu de memori pour le jeune public
objets de scénographie
price excl.VAT / week:380 €(insurance included)