Artprint on demand
Would you like an art print of a work by Rébecca Dautremer that is not present in our catalogue? Write to us describing the illustration that caught your eye (example: original book + page; advertising poster or other) and we will tell you if it is available for printing.
Three formats are possible, dimensions adapted according to the image:
Small format – 20×20 or 20×30 or 24×30 cm
Medium format – 40×40 or 40×50 or 40×60 cm
Large format – 80×80 or 80×90 or 80×100 cm
Pigment print on 300g Fine Art paper
Edition limited to 10 copies, numbered and signed by the artist
Printing is launched at the time of the order, the processing time (excluding delivery) is extended to 3 weeks.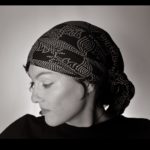 Still a student in graphic design at the School of Decorative Arts in Paris, Rebecca Dautremer began working in the mid 90's as an illustrator for the publishing house of Gautier-Languereau where she made her first works: coloring books. She is then entrusted with the illustration of a first album…