Fup – Limited book edition
original illustrations
acrylic
This special edition is limited to 100 copies, all of which include:
a case specially designed for the occasion, entirely covered with an illustration by Tom Haugomat and whose title has been hot-stamped in the Pantone color created for this book
the book itself, with a midnight blue cover that differs from the olive green of the current edition published in bookstores; cover also hot-stamped, in a beautiful pale gray
inside the book, on the first page, an original painting by Tom Haugomat, numbered and signed, and each time different on each of the 100 copies of this limited edition
The photos therefore only show an overview of the 100 different drawings that will be made by the artist. We can't offer you to choose among them, but all of them will be beautiful!
The paintings are made as and when, the processing time for any order is therefore extended to 3 weeks. We thank you in advance for your patience.
In case of simultaneous purchase of a limited edition and illustrations from our fund, please note that shipments will be differentiated (packaging/processing time).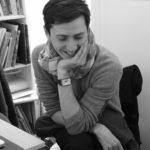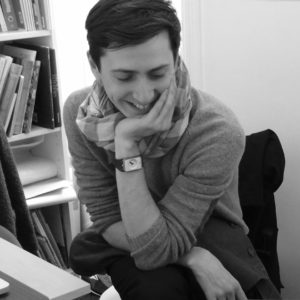 Born in Paris in 1985, Tom Haugomat quickly interested in drawing and its narrative potential. After a year of studies in art history and archeology, he turned to an artistic preparation. In is in the school of Gobelins, section "Design and production of animated films", that he discovered a passion…