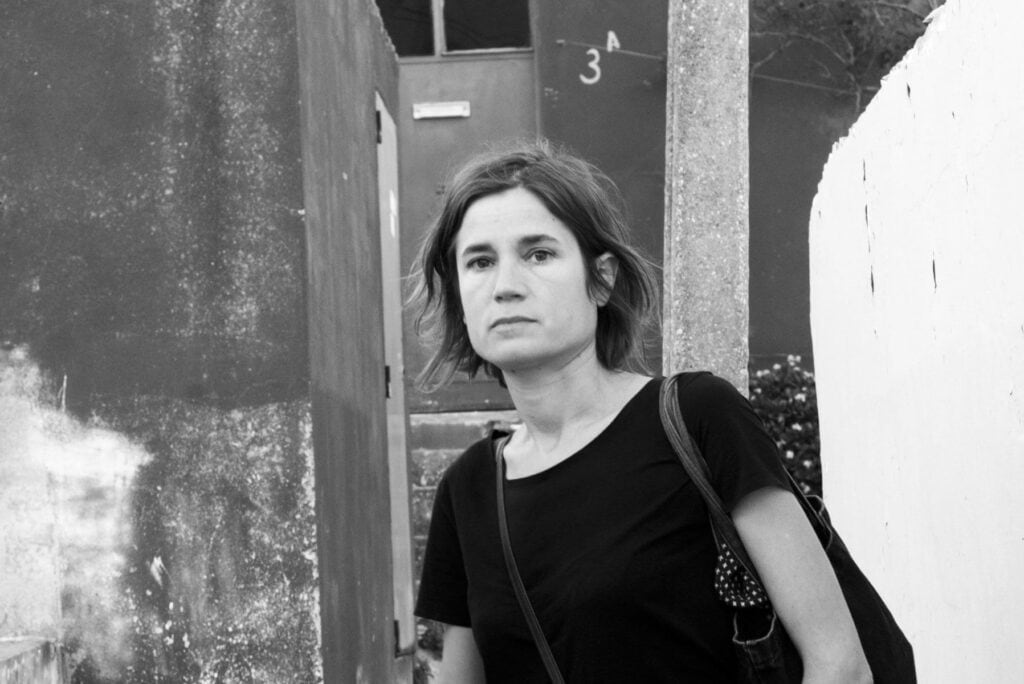 Géraldine Alibeu
Geraldine Alibeu was born in Échirolles in the Alps. She spent her childhood Wednesdays tinkering cardboard and adhesive waxed canvas. At school, she began to tell the adventures of her teacher in strip cartoon. This served her later to integrate the workshop of Claude Lapointe at the School of Decorative Arts in Strasbourg!
After graduation, she devoted herself to illustration but also willingly mingled with animation. The discovery of the charcoal films of William Kentridge gave her the desire to make her own experiences, thus created two animated short films.
Geraldine now lives in Paris. She works with collage, sewing, felt, ceramics. "My sketch practice influenced my images with strange perspectives, colors trenches. Sometimes I write my own stories, attached to ambiguous characters." She publishes children's books since 2001 and her work has been regularly exhibited, including at the Book Fair in Bologna.