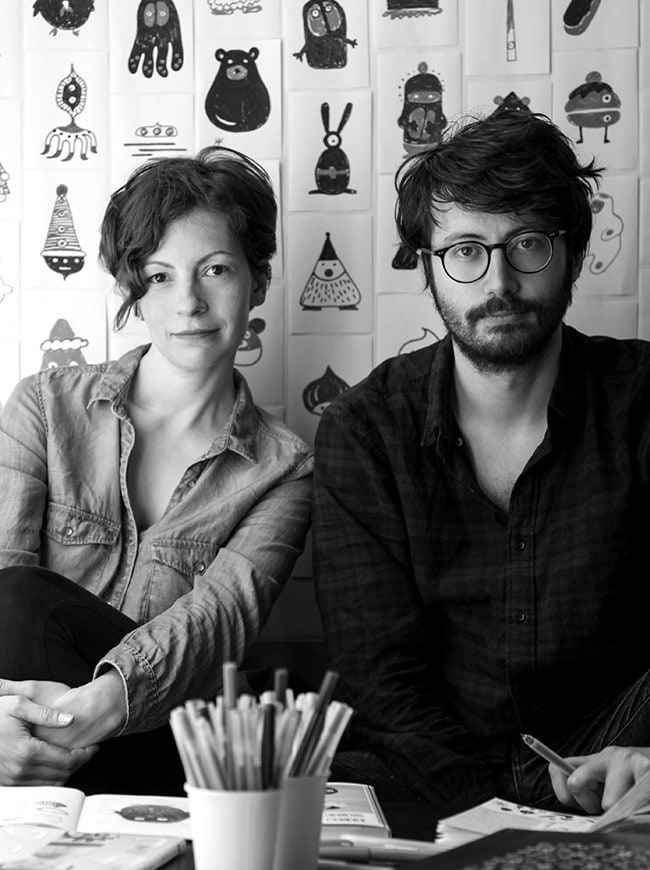 Raphaële Enjary & Olivier Philipponneau
Raphaële Enjary and Olivier Philipponneau began their collaboration during their studies and quickly develop a taste for woodcut. With this technique they realize four hands illustrations for their children's books.
Passionate of handmade printing, they pay special attention to all editions of their engraving, seeing it as a fundamental step to give life and warmth to their world with sleek curves. Soft and stylish design of their bestiary and detailed patterns for their landscapes are so many bridges between the work of graphic designers and interest in Aboriginal art and Japanese culture. In 2016, they create their own publishing house: 3œil editions.