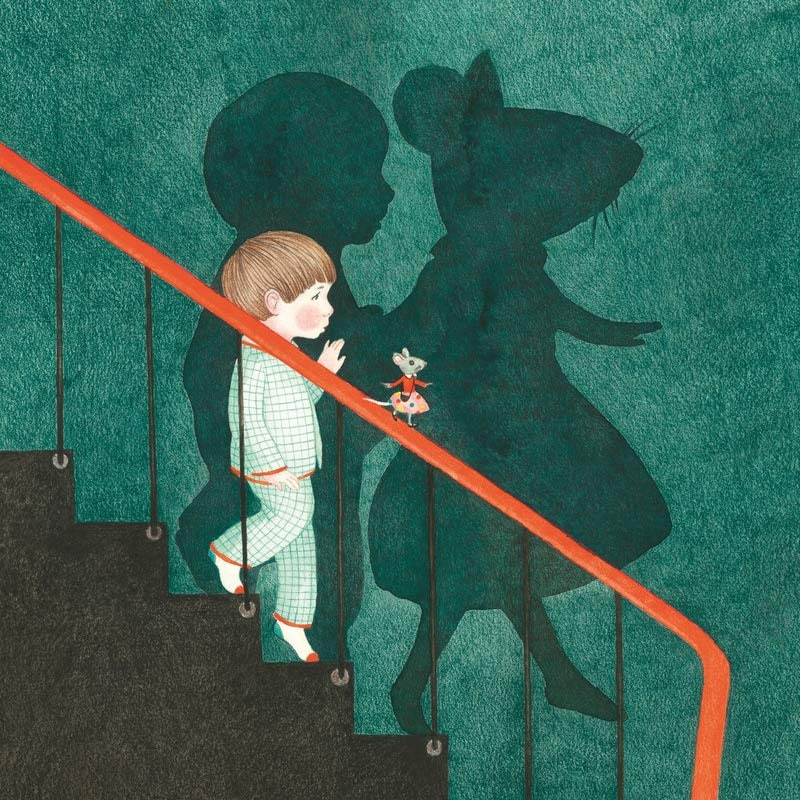 thematic:
childhood
friendship
poetry
Gaspard in the night
an exhibition by Seng Soun Ratanavanh
Snuggled up in his bed, Gaspard waits for the never-coming sleep, the night intimidates him a little lot… Aren't the shadows inhabited, isn't a noise suspect? Alone in the dark, so lonely… until a little mouse arrives who thinks they can help him find a friend, or at least a sense of friendship. Their quest will lead them to all the rooms of the house, where they will have funny encounters. A very delicate album on childish fears and friendship imposing itself without us realizing it. An bedtime story which closes on the power of dream, thanks to the immense talent of Seng Soun Ratanavanh.
Small exhibition
10 framed original illustrations and educational sheets
price excl.VAT / week:220 €(insurance included)
Full exhibition
27 framed original illustrations
framed educational panels
associated book(s)
playbook(s) and memory game for children
price excl.VAT / week:380 €(insurance included)